Acqua Marina Beachfront Rooms
Enjoy the sea breeze, sunrise & full moon from your sea view balcony!
Enjoy 
a dream vacation
in
Aegina Island
Aegina is one of the Saronic Islands of Greece in the Saronic Gulf, 17 nautical miles (27 km) from Athens. The beaches are a popular tourist attraction. Best beach at the island, is Agia Marina. A shallow sandy beach awarded with Blue Flag for the last seven (7) years in a row for it's pure water, clean coast, access and safety for all. Because of the beautiful beach & tourists requests & needs, the small village created at the beginning of 60's, with many hotels and rooms to let.
Hydrofoil & ferries from Piraeus carry passengers to Aegina or Agia Marina ports; the regular ferry takes about an hour, with ticket prices for adults within the 10-15 euro range.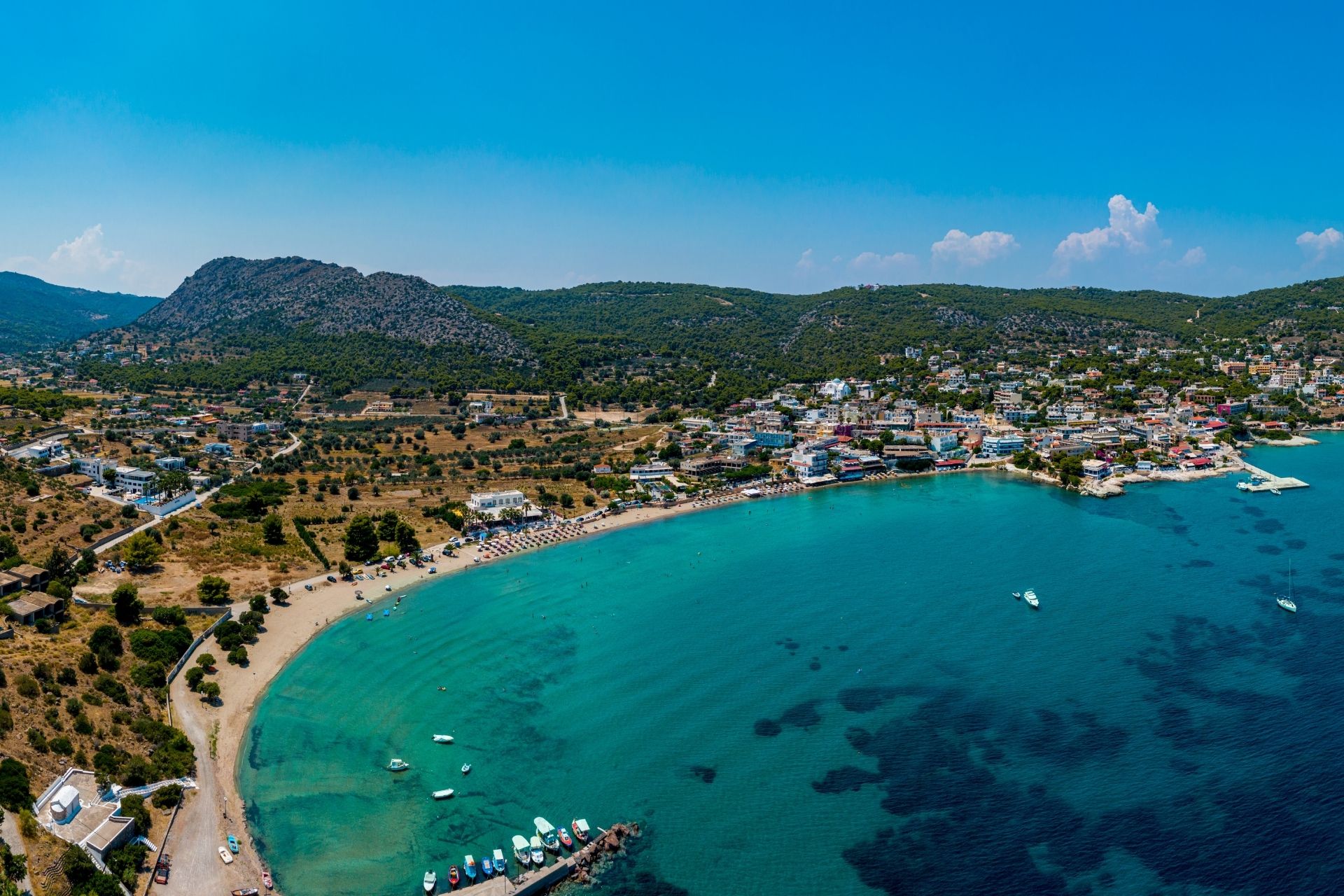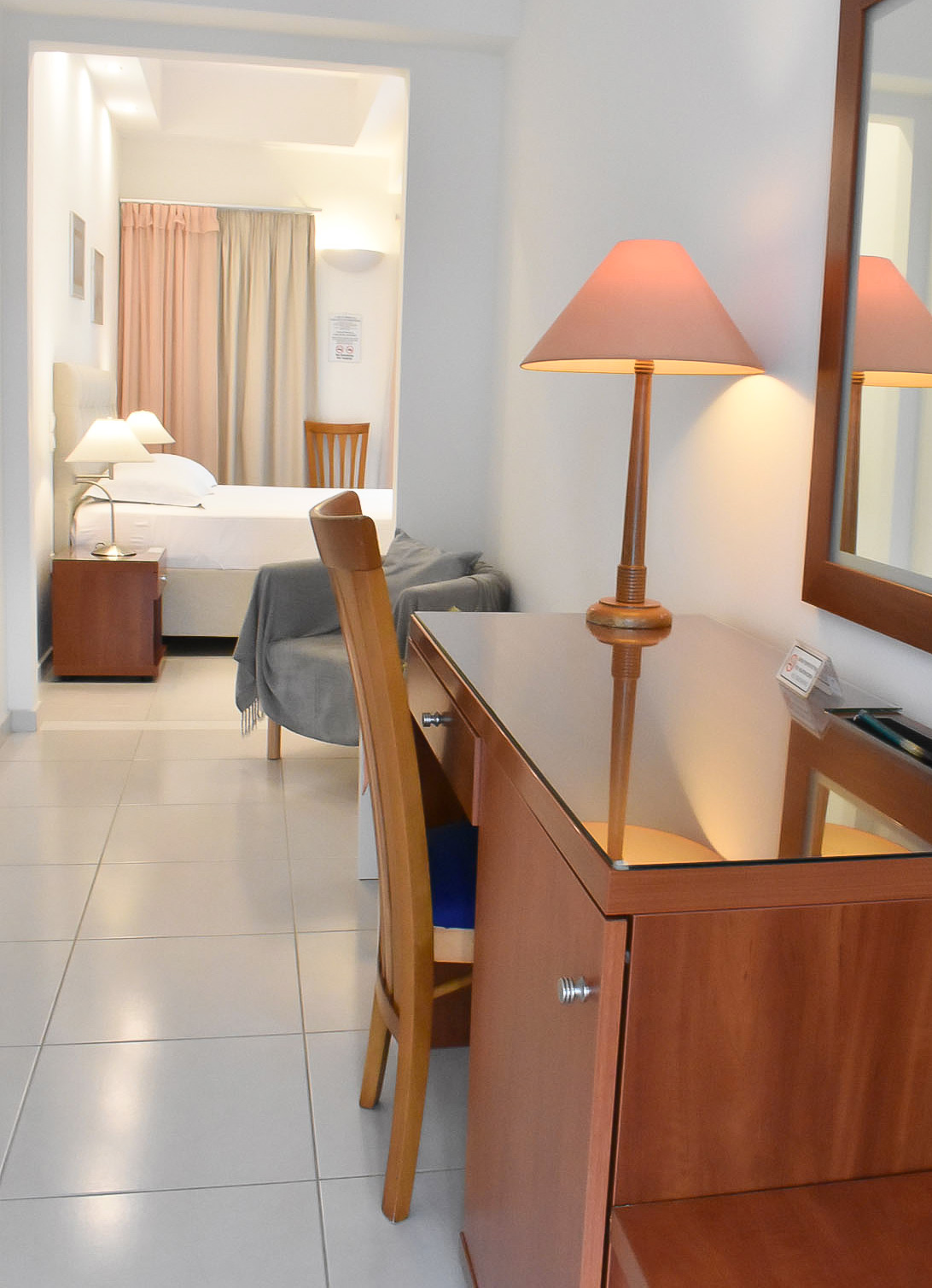 Acqua Marina Quality Rooms in Aegina
Renovation works have transformed this small next to the sea building into a modern accommodation place catering to discerning travellers, while maintaining its authentic personality & hospitality. Modern furnishings, fine materials, comprehensive amenities and Sea View balconies create a refined, comfortable and functional retreat in the center of Agia Marina.
Set in a central location, Acqua Marina is within walking distance of the beach, the main street & the bus stop and only a few hundreds of meters of the main attractions of Aegina: a leisurely stroll through the pine forest will lead you to wonders such as the Temple of Aphea (570 BC) and a short ride with the bus will take you to the famous Holy Trinity Monastery of Saint Nectarios, just to name a few.
The area is also filled with shops, mini markets, summer beach bar & cafés and traditional Mediterranean restaurants, ouzo & snack places.
ACCOMMODATION
Choose the perfect room in Aegina Island
Warm rays of Greek sun and welcoming faces greet you at the Acqua Marina Hotel Rooms in Agia Marina.
Create unforgettable memories as you explore & enjoy the sites of Aegina. As for your stay, truly next to the beach with lovely unobstructed views both of the sea to the front and the fields and hills at the rear, pale colors and modern furnishings give our six (6) guest rooms a charismatic and inviting air. Enjoy a peaceful night's sleep in our comfort beds and stay connected with High Speed Internet Access for free, available all day and night at rooms and all common areas.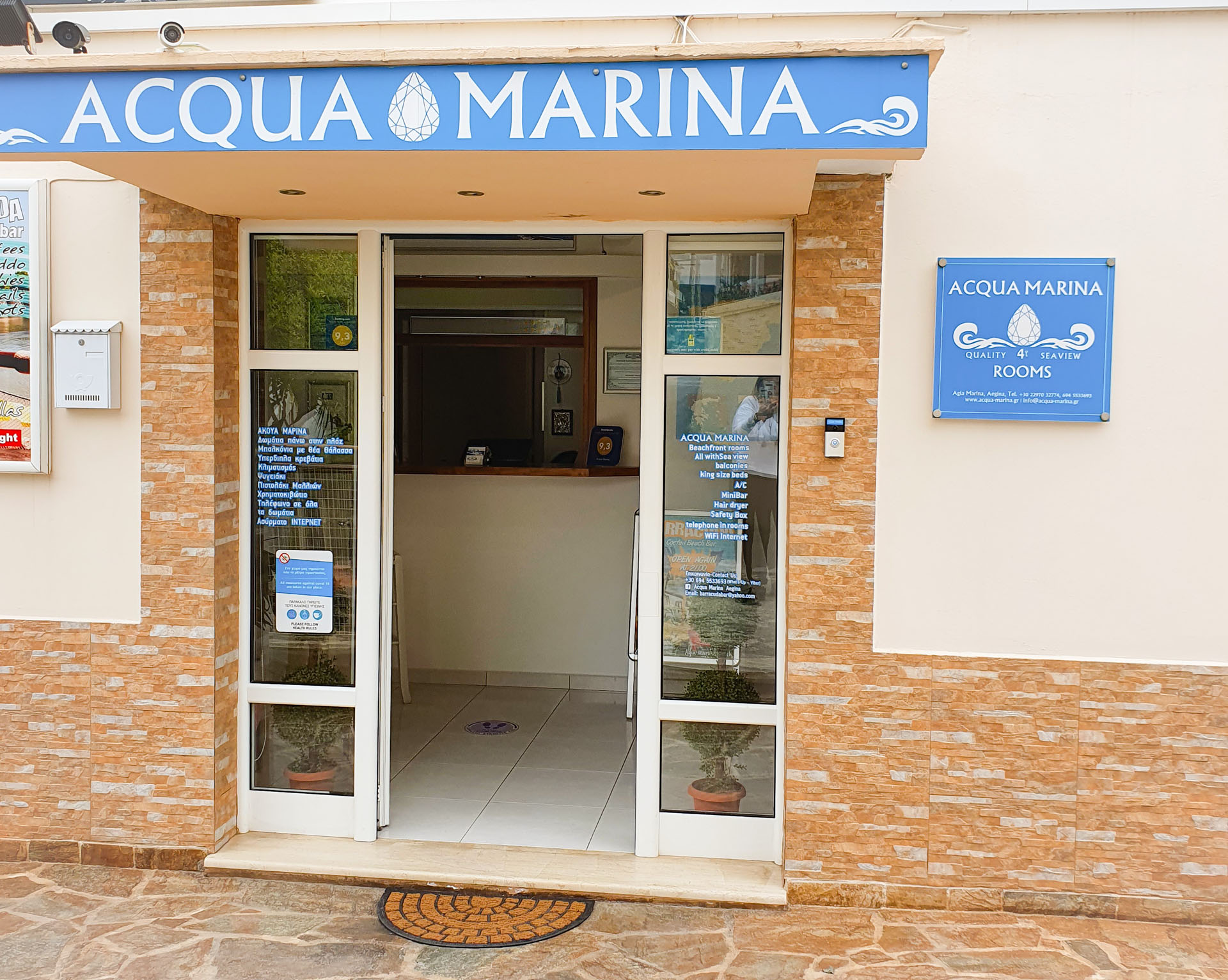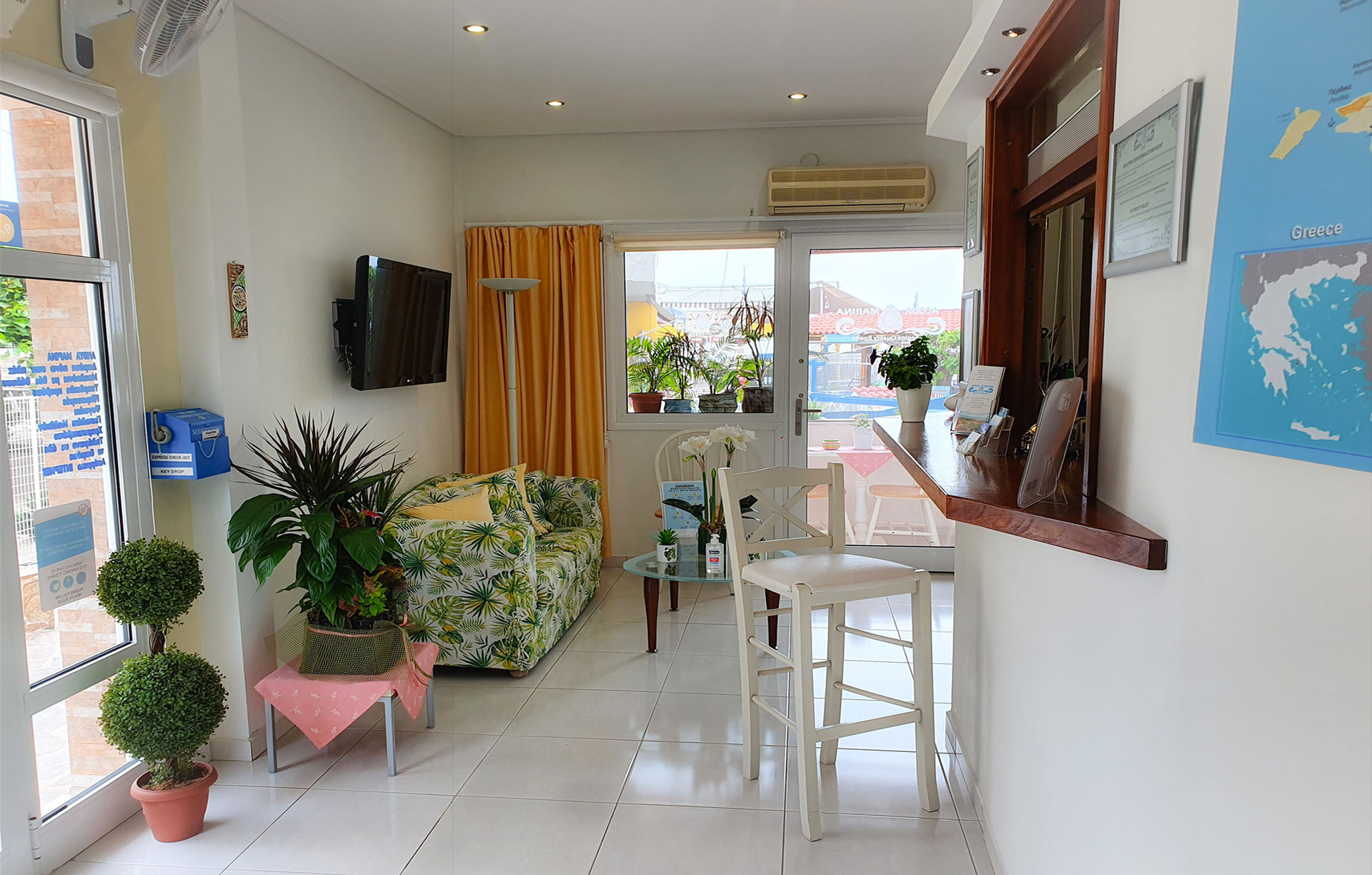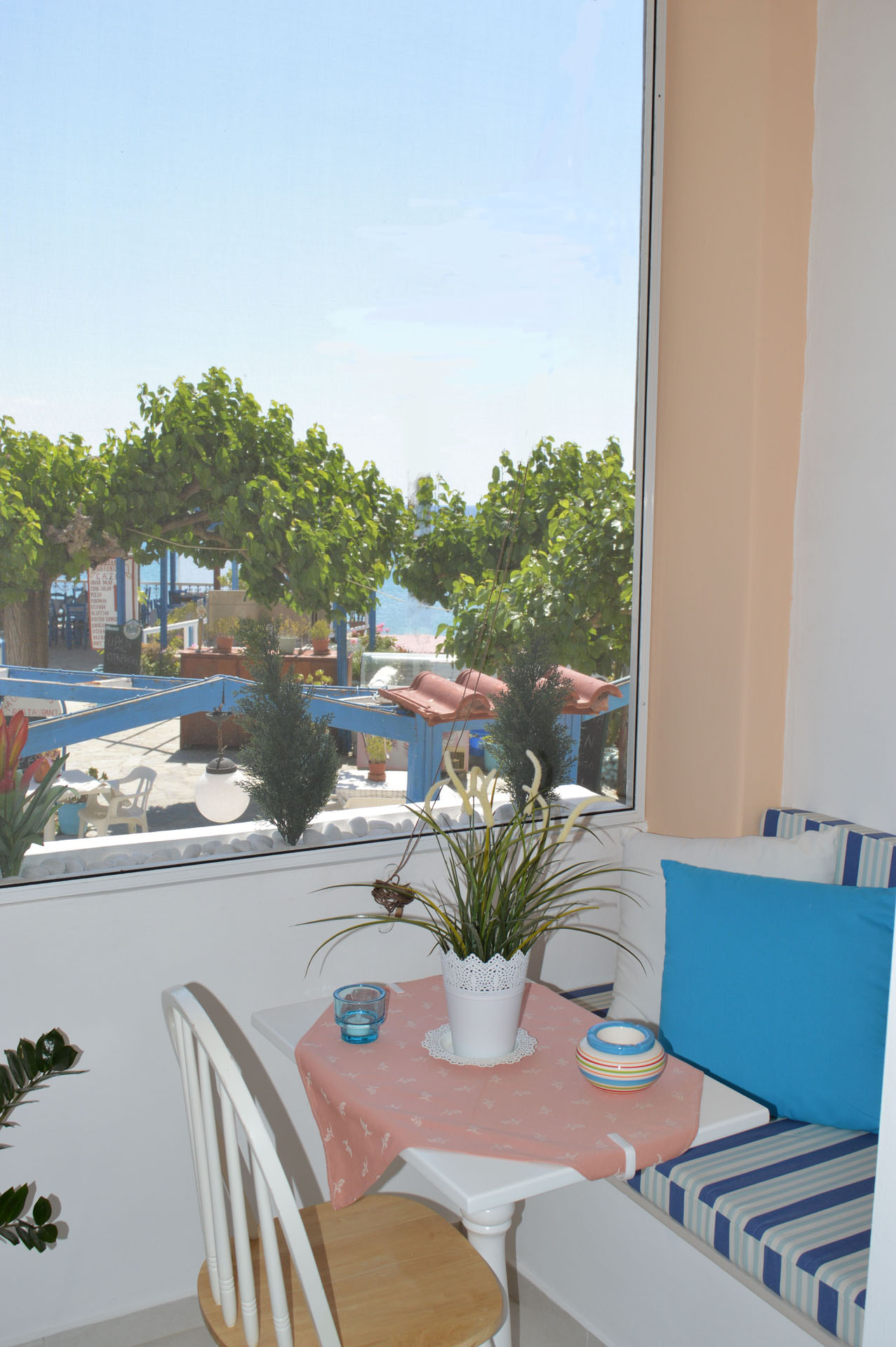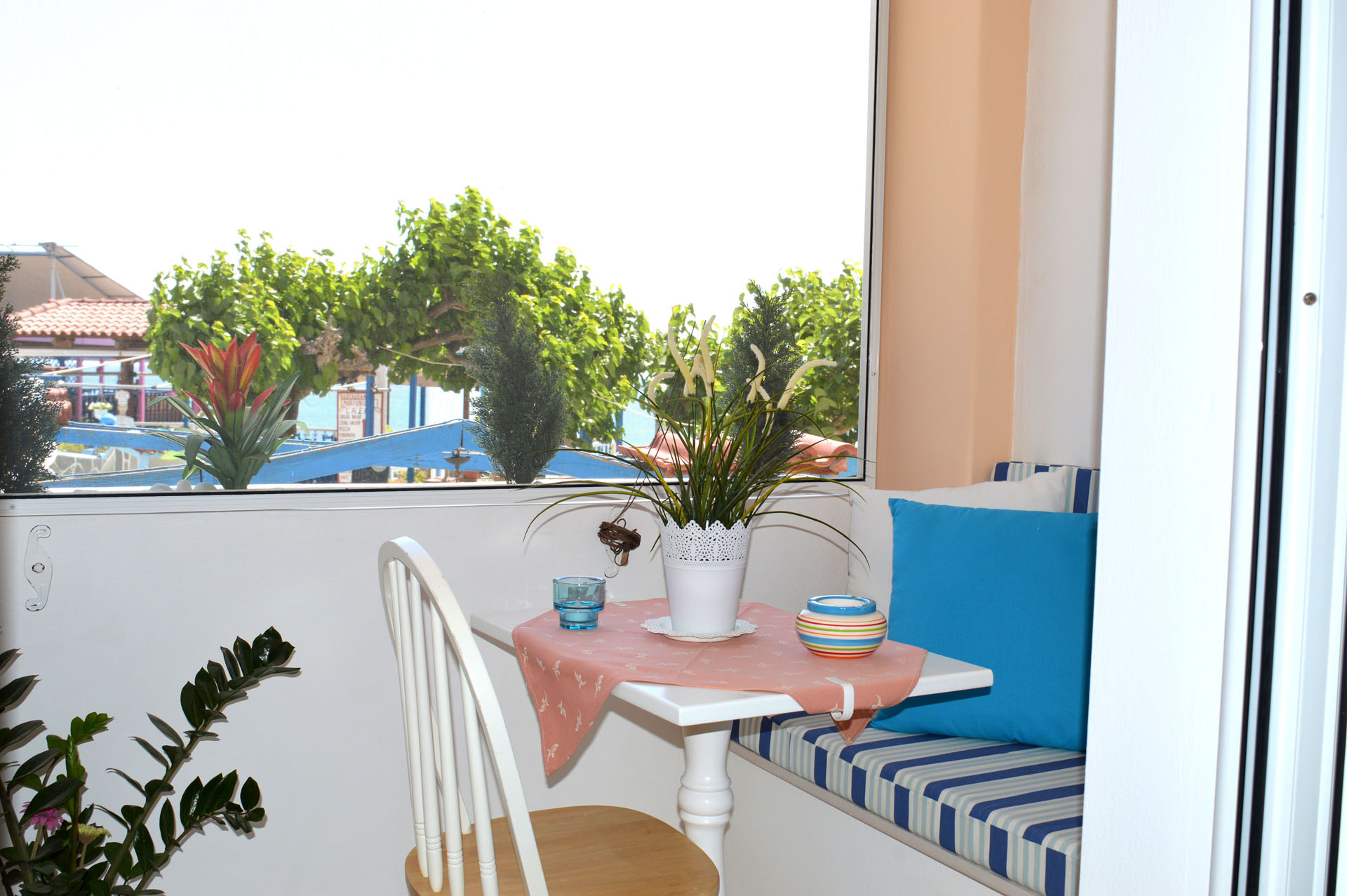 Panos Kamsaris
2022-05-20
Excellent hotel !
Άψογο service
Patricia Fakhoury
2021-09-22
It's the Best hotel in Agia, the room was perfectly cleaned with an amazing sea view, Jenny was adorable and very friendly, She showed us every location to visit and helped us with the transportation. Well recommended hotel!! Will visit you again surly
Nektarios Delta
2021-09-15
Πολύ ωραίο κατάλυμα ακριβώς στο κέντρο της Αγίας μαρίνας. Αν θα μπορούσε να είχε και μια μικρή ταμπέλα από την πλευρά της πλατείας να ξέρει ο καθένας προς τα που θα το βρει!
morgane movellan
2021-08-29
Un super séjour ! Le personnel est vraiment adorable ! Gentil et serviable. Chambre hyper propre. Je ne peux que mettre un avis très favorable car je recommande vraiment !
Jenny is so helpful and kind, Acqua Marina rooms has everything you need for a relaxing holiday. Would definately going to visit again.
Το ξενοδοχείο ήταν εξαιρετικό , άκρως βολικό , όλα ήταν 2 λεπτά απόσταση ειδικά αν δεν έχεις αυτοκίνητο είναι το ιδανικό. Τα δωμάτια ήταν πάντα καθαρά και υπήρχε άριστη επικοινωνία και σεβασμός καθώς και πολύ φιλόξενο περιβάλλον, θα ξαναερχόμουνα σίγουρα!
Μπουρδος Έκτορας
2021-07-24
Με την θέα στην θάλασσα και δύο βήματα καθώς και ένα πεντακάθαρο δωμάτιο θα ήμουν ευχαριστημένος αλλά δεν τελείωσαν εκεί τα καλά του ξενοδοχείου, υπήρχε συνεχή επικοινωνία για τις οποιεσδήποτε τουριστικές - μη ξενοδοχειακές μας ανάγκες και πολύ φιλικό προσωπικό, έτοιμο να εξυπηρετήσει και όλα ήταν δίπλα Ελπίζω να ξανά έρθουμε κάποια στιγμή σύντομα
Chris "BonScott R21" Mavros
2020-07-31
Είναι ίσως το καλύτερο κατάλυμα στην Αίγινα με πάρα πολύ ευγενικούς ιδιοκτήτες. Τα δωμάτια πολύ όμορφα και πεντακάθαρα, το ΣΤΡΏΜΑ δε,εκπληκτικό. Κοιμάσαι 1 ώρα και νομίζεις πως κοιμήθηκες 5 ώρες. Από τα λίγα δωμάτια που έχουν πολύ μεγάλη TV,νομίζω 32 ιντσών. Το μπάνιο πάρα πολύ άνετο, ούτε σταγόνα δεν βγαίνει από την ντουζιέρα. Δυο μπαλκόνια με υπέροχη θέα στην όμορφη πλαζ της Αγ. Μαρίνας. Οι ιδιοκτήτες έχουν και ένα πολύ ωραίο μπαράκι στην παραλία (BARACUDA) με ξαπλώστρες που το βραδάκι έχει έναν φοβερό φωτισμό για ποτό και διασκέδαση μέχρι αργά. Μπράβο παιδιά, σας ζηλεύω με την καλή έννοια βέβαια. Φιλιά πολλά και καλές σαιζόν να έχετε. Σίγουρα μια φορά τον χρόνο θα σας επισκέπτομαι. Χρήστος- Κλεοπάτρα
About
 Acqua Marina 
It was early 60's when our father Antonis Galaris built our beachfront hotel named "AMMOUDIA HOTEL". Operating since 1963, our hotel was ideally located in the center of Agia Marina right on the beautiful sandy beach. One floor at the beginning, two-floors at the early 70's our father Antonis and our mother Kalomira Galari, hosted hundreds of tourists from all round the world, offering authentic Greek hospitality in their rooms, creating relationships and friendships that last forever ….
Today, we the new owners, Nicholas and Jenny Galari & our daughter Stephania-Kalomira, with respect to our parent's expectations, collect pictures and experiences from our trips & carry all innovations and elegance to our rooms under the new name "ACQUA MARINA" with two renovations made in 2003 and 2011 promising to provide all guests personalized care, comfortable & modern facilities, amenities & full cleaning service which will make you feel «at home»….